Southwest District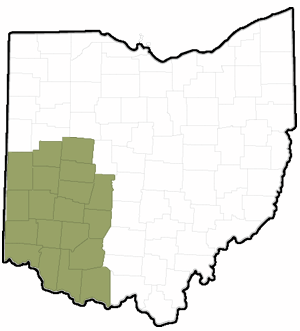 Stephanie M. Johnson, MS, RS
Clark County Combined Health District
529 East Home Road
Springfield, OH 45503
Office: (937) 390-5600, ext. 248
Fax: (937) 390-5625
Email: SJohnson@ccchd.com
Are you an OEHA member? Our association provides educational opportunities at the Annual Education Conference as well as local fall district conferences. OEHA also monitors ever changing legislation related to public health with the help of our lobbyists at Hicks Partners. Our members are continually monitoring, reviewing and evaluating legislation. The George Eagle Educational Scholarship offers awards to an undergraduate and graduate student every year. Please consider joining our professional association.
The Southwest District has a history of providing an excellent conference every year to environmental health professionals in Southwest Ohio. The 2020 Fall Southwest OEHA conference will be held at the Sinclair Community College. The Planning Committee is busy making plans for a productive conference. If you have any suggestions of topics you would like to learn more about, please email me. We are always looking for people to join us in the planning of the conference. Contact me if interested or have any questions.
2019 SW OEHA Fall Conference
2019 Southwest Registration Packet

Public Health Partners:
The Ohio Environmental Health Association is a collaboration of hard work of many sanitarians in local health departments, state agencies, and thriving businesses in our state. In this past year, OEHA worked with our lobbyists at Hick's Partners to provide influence while monitoring current events looking to impact the practice of environmental health in Ohio. For our voices to be heard, it is imperative that we keep our association strong. Please consider joining our professional association and supporting our endeavors.

The Southwest OEHA Fall Conference Committee has worked diligently to bring you informative and relevant topics to the conference. We hope you can join us for the fall conference this year!

Sinclair College Ponitz Center will once again be the location of the OEHA Southwest District 2019 Fall Conference On October 2nd and 3rd 2019

The Ponitz Center is conveniently located right off the 1-75 corridor near downtown Dayton. Registration and membership applications are enclosed in this mailing and must be submitted by September 16. 2019 in order to receive the pre-registration rate.

Enclosed are the Outstanding Sanitarian and Membership Recognition nomination forms. Show the other districts what Southwest Ohio public health has to offer!

The popular "Picture This!" only returns with your help!! If you have any pictures from the field, that only sanitarians can appreciate, share them with OEHA. I look forward to voting on the best picture every year. See the enclosed flyer for more details.

It has been a rewarding year working with the OEHA members of the State and Southwest. Thank you for allowing me this opportunity. I encourage you to get involved in the association either at the local or state level. If you are interested in joining our planning committee, please let a committee member know.

I look forward to seeing you in October.

Brian Williamson, RS
Southwest District Director
Southwest District Planning Committee members