Details

October 4-5, 2017
2017 Southwest OEHA Fall Conference
District Conference
The Sinclair Center in Dayton, Oh
2017 Southwest District Conference
---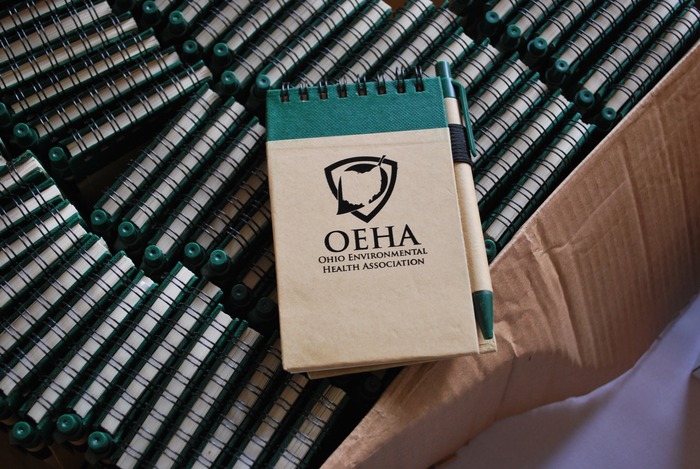 The 2017 District Conference will be held on October 4-5, 2017, at the The Sinclair Ponitz Center in Dayton, OH. We have been able to negotiate a contract with Sinclair to keep our conference at their location for the next 3 conferences. http://workforce.sinclair.edu/sinclair-conference-center/
We are pleased to announce that we have already had our conference approved by the RS Board for a total of 12 CEUs over two days of a wide range of topics. This year, we have worked to develop sessions that can help to improve the foundations of environmental public health with a presentation on the basics of onsite sewage systems and one focusing on the reviewing plans for new food establishments. Other topics range from liquor permitting to public health marketing to vector control.
2017 OEHA SW Conference Agenda
2017 OEHA SW Conference Registration
2017 Swoeha Award Nominations Forms
We are also planning an after-conference meetup at 5PM on Wednesday, October 4th at the Warped Wing Brewery at 26 Wyandot St, in Dayton. Luckily, this location is within a reasonable walking distance of the conference if you would prefer to take the trek by foot.
For more information, please contact Dustin Ratliff, District Director, at dratliff@wcchd.com or (513) 695-1271
2017-10-04
2017-10-05
America/Detroit
2017 Southwest OEHA Fall Conference
  2017 Southwest District Conference The 2017 District Conference will be held on October 4-5, 2017, at the The Sinclair Ponitz Center in Dayton, OH. We have been able to negotiate a contract with Sinclair to keep our conference at their location for the next 3 conferences. http://workforce.sinclair.edu/sinclair-conference-center/ We are pleased to announce that we have already had our conference approved by the RS Board for a total of 12 CEUs over two days of a wide range of topics. This year, we have worked to develop sessions that can help to improve the foundations of environmental public health with a presentation on the basics of onsite sewage systems and one focusing on the reviewing plans for new food establishments. Other topics range from liquor permitting to public health marketing to vector control. 2017 OEHA SW Conference Agenda 2017 OEHA SW Conference Registration 2017 OEHA SW Picture This  2017 Swoeha Award Nominations Forms We are also planning an after-conference meetup at 5PM on Wednesday, October 4th at the Warped Wing Brewery at 26 Wyandot St, in Dayton. Luckily, this location is within a reasonable walking distance of the conference if you would prefer to take the trek by foot.  For more information, please contact Dustin Ratliff, District Director, at dratliff@wcchd.com or (513) 695-1271
The Sinclair Center in Dayton, Oh
---