08/20/2019
2019 Fall Oral Rabies Vaccine Baiting Operation
The attached map is intended to alert medical, veterinary and public health professionals in the 14 eastern counties (Ashtabula, Carroll, Columbiana, Jefferson, Mahoning, Portage, Stark, Trumbull, and Tuscarawas, and parts of Belmont, Geauga, Harrison, Lake and Monroe counties) included in the upcoming rabies baiting for the oral immunization of wild raccoons. Distribution of rabies vaccine-laden baits by air and ground will take place on or around 08/23/19 to 09/03/2019. Please distribute this information to healthcare providers and veterinarians in your jurisdiction.
If patients or callers report any exposure to the vaccine (i.e., the liquid inside the bait), please instruct them to thoroughly wash their hands or other exposed skin. Exposure may result in fever, sore throat, headache, or conjunctivitis. Pets consuming numerous baits may experience vomiting or diarrhea that is self-limiting. Signs and symptoms may appear up to 21 days following contact with a rabies vaccine bait. All adverse reactions should be reported to the Ohio Department of Health at 1-888-574-6656.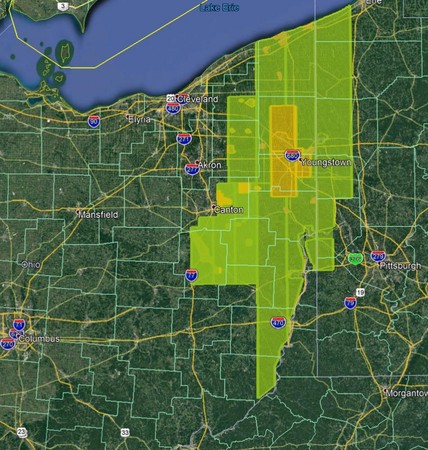 For further information on raccoon rabies and the vaccine bait, see the websites below:
Ohio Department of Health www.odh.ohio.gov and search for "Oral Rabies Vaccination Campaign"
Centers for Disease Control and Prevention http://www.cdc.gov/rabies/
USDA APHIS Wildlife Services, National Rabies Management Program
http://www.aphis.usda.gov/wildlife-damage/rabies
If you have any questions or would like additional information, please contact the Bureau of Infectious Diseases Zoonotic Disease Program at 614-752-1029 or email us at zoonoses@odh.ohio.gov.
Sent by: Amber Singh, Public Health Veterinarian, Ohio Department of Health